How to Watch Wild TV - Pricing and Packages


Name : Wild TV
HD : No
Category : Other

Description : Wild TV consists of an extensive line-up of the top hunting and fishing shows with complimentary programming designed to draw in outdoor enthusiasts. Wild TV has the top personalities and experts such as Jim Shockey, Babe Winkelman, Mark & Terry Drury, Michael Waddell, just to name a few. Wild TV prides itself in bringing the viewer only the best programs.
Try our
TV Package Optimizer
to find the cheapest way to watch
Wild TV
, along with your other favourite channels. Simply select which channels you want to subscribe to, and we'll show you how to get them.
---
How to Get Wild TV with Bell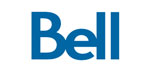 Single Channel Availability
Single Channel Price :
$4.00
Bell TV Packages that include Wild TV
Base Package : Satellite TV "Best" - $112.95
Add-On Package : Sports Package - $10.10

---
How to Get Wild TV with Rogers

Single Channel Availability
Single Channel Price :
$6.05
Rogers TV Packages that include Wild TV
Add-On Package : Sports Theme Pack - $11.10
Base Package : VIP Ultimate with TMN - $116.11
Add-On Package : Ultimate Specialty Channels - $42.41
Add-On Package : Starter - Adventure - $10.00