How to Watch VRAK.TV - Pricing and Packages

Name : VRAK.TV
HD : No
Category : Other

Description : VRAK.TV has created a totally off-the-wall, fun-filled environment that makes it the ultimate, #1 specialty channel for young people. The station features local Quebec productions, as well as animated series, comedies and scripted shows from abroad. VRAK.TV understands young people and gives them a place to escape and dream.
Try our
TV Package Optimizer
to find the cheapest way to watch
VRAK.TV
, along with your other favourite channels. Simply select which channels you want to subscribe to, and we'll show you how to get them.
---
How to Get VRAK.TV with Bell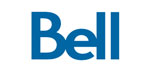 Single Channel Availability
Single Channel Price :
$4.00
Bell TV Packages that include VRAK.TV
Add-On Package : French Add-On - $15.00

---
How to Get VRAK.TV with Rogers

Single Channel Availability
Single Channel Price :
$2.82
Rogers TV Packages that include VRAK.TV
Add-On Package : En Famille - $7.06
Add-On Package : Starter - Jeunesse - $5.00