How to Watch Talentvision - Pricing and Packages

Name : Talentvision
HD : No
Category : Multicultural

Description : Talentvision offers Mandarin language television programming with a unique blend of programs include daily national and satellite news, current affairs programs, cultural, educational and lifestyle-oriented shows, popular drama series and variety shows from China and Taiwan. $5.00/month when ordered with Fairchild TV.
Try our
TV Package Optimizer
to find the cheapest way to watch
Talentvision
, along with your other favourite channels. Simply select which channels you want to subscribe to, and we'll show you how to get them.
---
How to Get Talentvision with Bell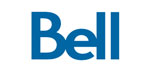 Single Channel Availability
Single Channel Price :
Not Available as a Single Channel with Bell.
Bell TV Packages that include Talentvision
Add-On Package : Chinese Combo - $10.10
Add-On Package : Mandarin Mega Combo - $20.00
Add-On Package : Mandarin Combo - $15.00
Add-On Package : Taiwanese Combo - $15.00

---
How to Get Talentvision with Rogers

Single Channel Availability
Single Channel Price :
$10.05
Rogers TV Packages that include Talentvision
Add-On Package : Mandarin Entertainment Pack and Talentvision - $28.28
Add-On Package : Chinese Gold Pack - $25.20
Add-On Package : Great Wall Package and Talentvision - $28.28