How to Watch STAR Chinese Movies 2 - Pricing and Packages

Name : STAR Chinese Movies 2
HD : No
Category : Multicultural

Description : With access to the world's largest contemporary Chinese film library, STAR Chinese Movies 2 screens movies that helped define Hong Kong's golden years in filmmaking, including box-office hits and award-winning blockbusters from celebrated filmmakers John Woo, Johnny To, and Tsui Hark, featuring megastars Jet Li, Jackie Chan, Bruce Lee, Chow Yun Fat, Michelle Yoeh, Stephen Chow, and Maggie Cheung. $5 when ordered with Talentvision.
Try our
TV Package Optimizer
to find the cheapest way to watch
STAR Chinese Movies 2
, along with your other favourite channels. Simply select which channels you want to subscribe to, and we'll show you how to get them.
---
How to Get STAR Chinese Movies 2 with Bell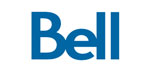 Single Channel Availability
Single Channel Price :
Not Available as a Single Channel with Bell.
Bell TV Packages that include STAR Chinese Movies 2
Add-On Package : Taiwanese Combo - $15.00
Add-On Package : Chinese Mandarin Pack 2 - $8.00

---
How to Get STAR Chinese Movies 2 with Rogers

Single Channel Availability
Single Channel Price :
$10.05
Rogers TV Packages that include STAR Chinese Movies 2
Add-On Package : Mandarin Entertainment Pack and Talentvision - $28.28