How to Watch Rewind - Pricing and Packages


Name : Rewind
HD : No
Category : Movies

Description : From The Godfather to Titanic, the 70s, 80s and 90s brought us some of the greatest films of all time. Blockbusters like Jaws, Star Wars and Superman. Teen comedies like Ferris Buellers Day Off and The Breakfast Club. Computer-generated effects in movies like Terminator 2 and Toy Story. Superstars from Robert DeNiro and Jack Nicholson to Richard Gere, Tom Hanks and Julia Roberts were born.
Try our
TV Package Optimizer
to find the cheapest way to watch
Rewind
, along with your other favourite channels. Simply select which channels you want to subscribe to, and we'll show you how to get them.
---
How to Get Rewind with Bell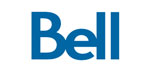 Single Channel Availability
Single Channel Price :
Not Available as a Single Channel with Bell.
Bell TV Packages that include Rewind
Rewind is not available in any Bell TV packages.
---
How to Get Rewind with Rogers

Single Channel Availability
Single Channel Price :
$2.82
Rogers TV Packages that include Rewind
Add-On Package : More Movies Theme Pack - $9.08
Add-On Package : Starter - Classic TV and Movies - $5.00