How to Watch Historia - Pricing and Packages


Name : Historia
HD : No
Category : Multicultural

Description : As the only French-language specialty channel entirely devoted to local and world history, Historia invites viewers on a fascinating journey through time. With its original Quebec productions, historical films, in-depth documentaries, fascinating re-enactments, documentary mini-series and fictional dramas, Historia immerses its viewers in the past, in a totally contemporary way.
Try our
TV Package Optimizer
to find the cheapest way to watch
Historia
, along with your other favourite channels. Simply select which channels you want to subscribe to, and we'll show you how to get them.
---
How to Get Historia with Bell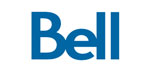 Single Channel Availability
Single Channel Price :
$4.00
Bell TV Packages that include Historia
Add-On Package : French Add-On - $15.00

---
How to Get Historia with Rogers

Single Channel Availability
Single Channel Price :
$2.82
Rogers TV Packages that include Historia
Add-On Package : Tele-Franco - $8.06
Add-On Package : Starter - Divertissement - $18.00