How to Watch G4 Canada - Pricing and Packages

Name : G4 Canada
HD : No
Category : Other

Description : G4 is the ultimate on-air destination for those excited by and curious about all things related to technology. By using technology as a backdrop to entertain, amaze, and engage viewers, G4 is the lifestyle network that showcases how the latest trends, products, and events enhance our lives.
Try our
TV Package Optimizer
to find the cheapest way to watch
G4 Canada
, along with your other favourite channels. Simply select which channels you want to subscribe to, and we'll show you how to get them.
---
How to Get G4 Canada with Bell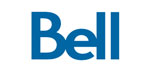 Single Channel Availability
Single Channel Price :
$4.00
Bell TV Packages that include G4 Canada
Base Package : Satellite TV "Best" - $112.95
Add-On Package : Learning and News - $10.10

---
How to Get G4 Canada with Rogers

Single Channel Availability
Single Channel Price :
$2.82
Rogers TV Packages that include G4 Canada
Base Package : VIP Package - $73.71
Base Package : HD VIP Package - $83.76
Base Package : VIP Ultimate with TMN - $116.11
Base Package : VIP Ultimate with Super Channel - $116.11
Add-On Package : Ultimate Specialty Channels - $42.41
Add-On Package : Learning Theme Pack - $7.06
Add-On Package : Starter - Contests and Gameshows - $3.00