How to Watch Fashion Television - Pricing and Packages


Name : Fashion Television
HD : No
Category : Other

Description : FT is a sexy channel devoted to fashion, design, beauty, architecture and art. It's about our changing lifestyles, attitudes, fitness and health.
Try our
TV Package Optimizer
to find the cheapest way to watch
Fashion Television
, along with your other favourite channels. Simply select which channels you want to subscribe to, and we'll show you how to get them.
---
How to Get Fashion Television with Bell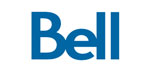 Single Channel Availability
Single Channel Price :
$4.00
Bell TV Packages that include Fashion Television
Base Package : Satellite TV "Best" - $112.95
Add-On Package : Variety Package - $10.10

---
How to Get Fashion Television with Rogers

Single Channel Availability
Single Channel Price :
$2.82
Rogers TV Packages that include Fashion Television
Base Package : VIP Ultimate with TMN - $116.11
Base Package : VIP Ultimate with Super Channel - $116.11
Add-On Package : Ultimate Specialty Channels - $42.41
Add-On Package : Lifestyle Theme Pack - $7.06
Add-On Package : Starter - Special Interest - $5.00