How to Watch Canal de las Estrellas - Pricing and Packages


Name : Canal de las Estrellas
HD : No
Category : Multicultural

Description : Canal de las Estrellas Latinoamérica is a 24-hour, 7-day per week, Spanish-language programming service featuring a variety of programming, including sports, special events, news from Mexico, variety shows, telenovelas, feature films, documentaries, comedies, dramas, and entertainment information programs. Must be ordered with TLN to satisfy CRTC linkage requirements. TLN is only available to order a-la-carte at $6.45, and only available on digital in Ottawa, Collingwood and Elmvale.
Try our
TV Package Optimizer
to find the cheapest way to watch
Canal de las Estrellas
, along with your other favourite channels. Simply select which channels you want to subscribe to, and we'll show you how to get them.
---
How to Get Canal de las Estrellas with Bell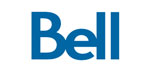 Single Channel Availability
Single Channel Price :
Not Available as a Single Channel with Bell.
Bell TV Packages that include Canal de las Estrellas
Add-On Package : Spanish Combo Televisa - $10.00

---
How to Get Canal de las Estrellas with Rogers

Single Channel Availability
Single Channel Price :
$8.07
Rogers TV Packages that include Canal de las Estrellas
Add-On Package : Televisa Pack - $10.10