How to Watch Animal Planet - Pricing and Packages


Name : Animal Planet
HD : No
Category : Other

Description : It's energetic, inquisitive and responsive. Animal Planet invites viewers along for a glimpse at the magical and compelling lives of animals from around the world.
Try our
TV Package Optimizer
to find the cheapest way to watch
Animal Planet
, along with your other favourite channels. Simply select which channels you want to subscribe to, and we'll show you how to get them.
---
How to Get Animal Planet with Bell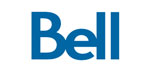 Single Channel Availability
Single Channel Price :
$7.00
Bell TV Packages that include Animal Planet
Base Package : Satellite TV "Better" - $77.95
Base Package : Satellite TV "Best" - $112.95

---
How to Get Animal Planet with Rogers

Single Channel Availability
Single Channel Price :
$2.82
Rogers TV Packages that include Animal Planet
Base Package : VIP Ultimate with TMN - $116.11
Base Package : VIP Ultimate with Super Channel - $116.11
Add-On Package : Ultimate Specialty Channels - $42.41
Add-On Package : Learning Theme Pack - $7.06
Add-On Package : Starter - Nature and Wildelife - $5.00