How to Watch Al Jazeera - Pricing and Packages


Name : Al Jazeera
HD : No
Category : News

Description : Al Jazeera English is a 24-hour world news channel offering impartial, objective reporting, supported by inspiring programming that gives voice to untold stories, promotes debate and challenges perceptions. Every angle and every side of the story.
Try our
TV Package Optimizer
to find the cheapest way to watch
Al Jazeera
, along with your other favourite channels. Simply select which channels you want to subscribe to, and we'll show you how to get them.
---
How to Get Al Jazeera with Bell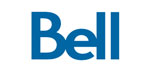 Single Channel Availability
Single Channel Price :
$4.00
Bell TV Packages that include Al Jazeera
Base Package : Satellite TV "Best" - $112.95
Add-On Package : Learning and News - $10.10

---
How to Get Al Jazeera with Rogers

Single Channel Availability
Single Channel Price :
$2.82
Rogers TV Packages that include Al Jazeera
Add-On Package : Arabic Variety Package - $30.30
Add-On Package : Starter - International News - $5.00