How to Watch Showcase Action - Pricing and Packages


Name : Showcase Action
HD : No
Category : Entertainment

Description : Showcase Action brings you explosive action movies uncut, 24 hours a day. You'll see spies, tough guys, adventurers and Kung Fu masters as well as some sexy late-night programming.
Try our
TV Package Optimizer
to find the cheapest way to watch
Showcase Action
, along with your other favourite channels. Simply select which channels you want to subscribe to, and we'll show you how to get them.
---
How to Get Showcase Action with Bell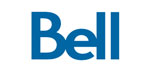 Single Channel Availability
Single Channel Price :
$7.00
Bell TV Packages that include Showcase Action
Base Package : Satellite TV "Better" - $77.95
Base Package : Satellite TV "Best" - $112.95

---
How to Get Showcase Action with Rogers

Single Channel Availability
Single Channel Price :
$2.82
Rogers TV Packages that include Showcase Action
Base Package : Digital Plus - $60.59
Base Package : VIP Package - $73.71
Base Package : HD VIP Package - $83.76
Base Package : VIP Ultimate with TMN - $116.11
Base Package : VIP Ultimate with Super Channel - $116.11
Add-On Package : Ultimate Specialty Channels - $42.41
Add-On Package : More Movies Theme Pack - $9.08
Add-On Package : Starter - Drama and Comedy - $10.00