How to Watch ATN Food Food - Pricing and Packages


Name : ATN Food Food
HD : No
Category : Multicultural

Description : ATN FOOD FOOD channel owned by celebrity Chef SanjeevKapoor is the first 24 x7 South Asian Food & Lifestyle channel in Canada. Food is an integral & important part of South Asian life style and culture and most celebrations in South Asia are centred on food. The channel will offer an ultimate lifestyle destination for South Asian foodies in Canada who want to make some quick, easy, balanced meals as well learn about interesting world cuisines. With food being the central element, the shows will offer a variety of lifestyle and entertainment content, and different themes and recipes that a South Asian viewer can connect with. Catch top shows like SanjeevKapoor`s Kitchen, FirangiTadka, and Stars Ka Tadka.
Try our
TV Package Optimizer
to find the cheapest way to watch
ATN Food Food
, along with your other favourite channels. Simply select which channels you want to subscribe to, and we'll show you how to get them.
---
How to Get ATN Food Food with Bell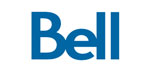 Single Channel Availability
Single Channel Price :
$5.00
Bell TV Packages that include ATN Food Food
ATN Food Food is not available in any Bell TV packages.
---
How to Get ATN Food Food with Rogers

Single Channel Availability
Single Channel Price :
$5.05
Rogers TV Packages that include ATN Food Food
Add-On Package : ATN Sports Package and DESI Prestige Package - $55.55
Add-On Package : Hindi News Combo and DESI Prestige Package - $50.50
Add-On Package : DESI Elite Package - $35.35
Add-On Package : Hindi News Combo and DESI Elite Package - $40.40
Add-On Package : ATN Sports Package and DESI Elite Package - $45.45
Add-On Package : DESI Prestige Package - $45.45